SOUTHERN CALIFORNIA
NEUROPSYCHOLOGY GROUP
"In order to achieve balance first you have to reorganize the disorder."
- Dr. Michelle Conover
Welcome to our Clinic
Come on in. Take a seat. Tell us what's bothering you. Whatever it is, we promise not to judge you. There's coffee and tissues if you need it, just make yourself at home.
Let's get down to brass tacks. Whether you're dissatisfied with your life and you want to make a change, or you're seeking advice about how to improve your relationship with people who are close to you, we swear we've heard it all. 'Normal' is not a word in our vocabulary; often life's challenges can be strange, uncomfortable, sad, scary, frustrating, irritating, or overwhelming to deal with. We're here to support you.
At SoCal NPG, you will find people who are warm, kind and understanding, professional psychologists, qualified psychometricians, seasoned clinicians and support staff who will not hesitate to take that extra step to reach out and make sure you feel heard. Our brand of psychotherapy uses principles of neuropsychology in order to help you understand yourself and 'reorganize your disorder'. So take a sip of that coffee or tea and make yourself comfortable, and we'll show you what we mean.
Neuropsychology is the scientific study of brain and behavior relationships. Using pen and paper or electronic assessments, verbal questions, and brain scans, neuropsychologists get a view of the brain at work.
Our approach comes from a brain-based perspective and treatment plans are customized to serve individual needs. Goals are established and reassessed periodically to ensure that progress is made.
A neuropsychological evaluation is conducted to assess current cognitive functions such as attention and concentration, language skills, executive functions (decision making abilities, multitasking, planning, organizing skills, etc.), verbal and visual memory, and other cognitive domains in relation to an expressed behavior pattern.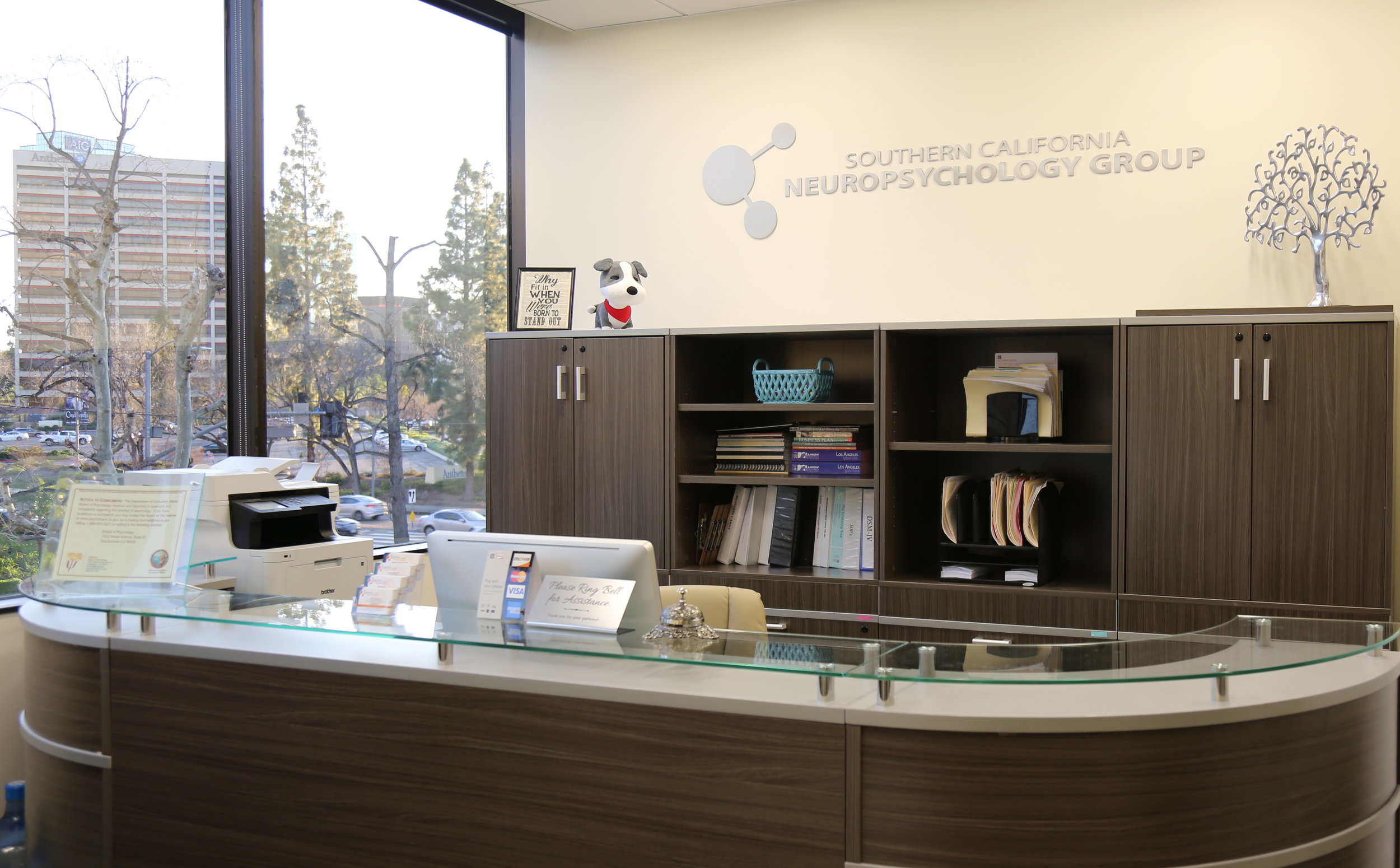 We accept a variety of insurance plans. For more information or to see if you're covered, please email us at info@socalnpg.com. You may also call (818) 340-7700 to schedule a consultation.